Personalized Dyna Satin Ribbon – 5/8″
$81.00
Personalized Dyna Satin ribbon is more durable and easier to work with than regular satin or acetate ribbon. A great ribbon in a very affordable price!
**PRICE INCLUDES 1 COLOR HOT STAMP.**
Email to a friend
Description
Dyna Satin Ribbon #510 – 5/8″
$81 EA
Pay attention to the final details by tying up your packaging with personalized ribbon. Ideal for getting your image or message across to your customers.  Superior quality ribbon available in a wide range of glorious colors and sizes. 100 yards per roll.
Minimum order is 3 rolls.
Lead time 10 working days after proof approvals.
For blank ribbon deduct 20% from 15 roll price.
Available Ribbon Colors:
Black – Stock Code: 6255100203
White – Stock Code: 6255100201
Hunter Green – Stock Code: 6255100204
Navy – Stock Code: 6255100209
Red – Stock Code: 6255100220
Royal Blue – Stock Code: 6255100221
Pink – Stock Code: 6255100222
Ivory – Stock Code: 6255100226
Purple – Stock Code: 6255100269
Light Blue – Stock Code: 6255100274
Brown – Stock Code: 6255100296
Qty Prices
Qty                   Price
(Min to) 4        $81.00
(Up to) 14        $73.00
(Up to) 99        $62.00
Lead Time: 10-15 working days
Print Method: Hot Stamp
Yards Per Roll: 100
Blank Pricing: Deduct 20% from 15 roll price
Pre-production Sample: $100.00 each
Lead Time: 10-15 working days
Case Pack: 1
Plate Charge: Foil Stamped Ribbon Plate $65.00
Case Pack: 250
Case Weight: 1 lb.
Split Ship Charge: $10.00 per location

Related Products
Personalized Dyna Satin ribbon is more durable and easier to work with than regular satin or acetate ribbon. A great ribbon in a very affordable price! **PRICE INCLUDES 1 COLOR HOT STAMP.**
$

91.00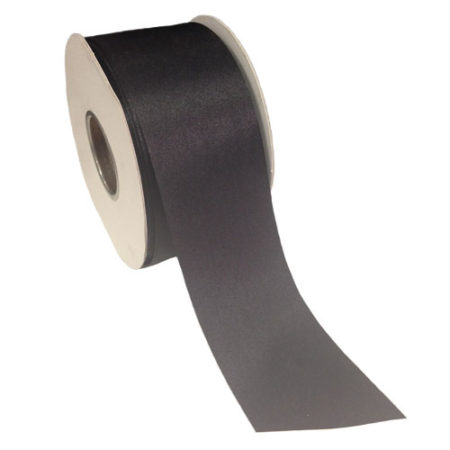 Personalized Dyna Satin ribbon is more durable and easier to work with than regular satin or acetate ribbon. A great ribbon in a very affordable price! **PRICE INCLUDES 1 COLOR HOT STAMP.**
$

101.00